Prevention against sexualised discrimination and violence in university sports
In 2015, a guideline on dealing with sexualised discrimination and violence was developed at Freie Universität Berlin. It states:
"Within its area of responsibility, Freie Universität Berlin ... shall ensure that people's personal rights and their individual personal boundaries are respected and maintained."
As university sports, we are convinced that mindful and respectful cooperation is the prerequisite for experiencing joint sporting success and enjoying exercise.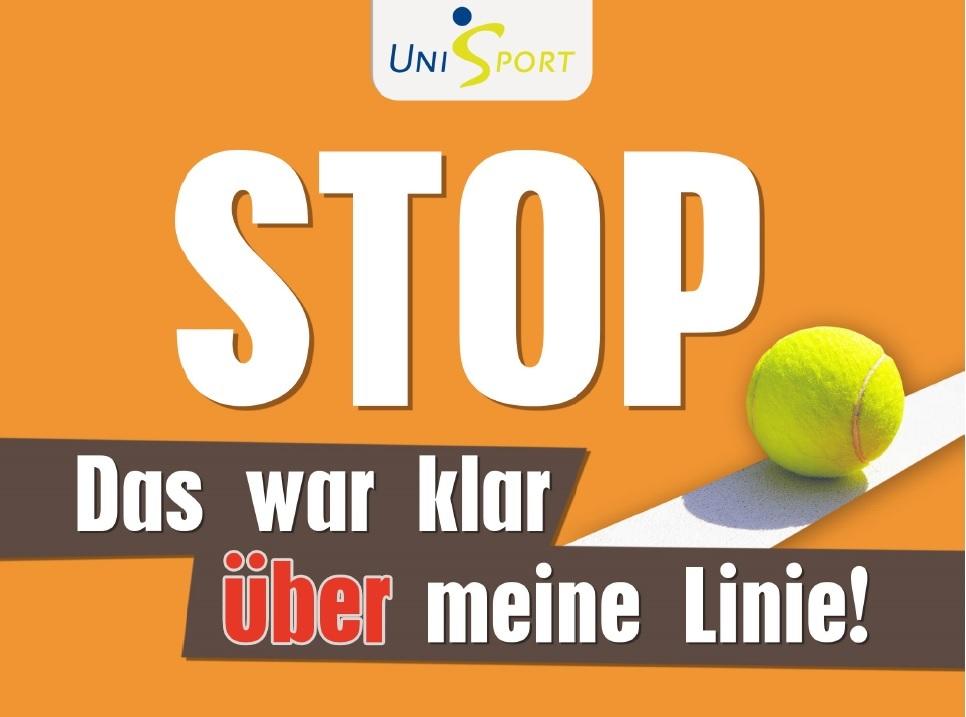 Concept
University sport offers a variety of places to meet and joint activities. The emotionality and physicality of sport and movement are of great importance and often make up the attractiveness of this field of activity. On the other hand, the physical and emotional closeness in sport also offers the danger of violent assaults.

As part of our prevention work, we want to create a culture:
sensitise, inform, call for looking and listening and encourage joint active action against discrimination & sexualised violence in university sport.

We use the DOSB (German Olympic Sports Confederation) step-by-step model as a basis for implementing the minimum standards for prevention measures. Since 2020, we have publicly positioned ourselves against all forms of discrimination and violence, and our mission statement stands for respectful interaction with each other:
"We shape a respectful coexistence without barriers and actively stand up for fair sport where tolerance is lived."
Measures
Code of Conduct:
All persons and cooperation partners working for university sport have to sign a declaration of commitment since the winter semester 22/23. The "Code of Conduct" is obligatory for our course instructors. Download

Use of the extended certificate of good conduct:
Persons who are employed within the framework of our family sports offers must present an extended certificate of good conduct.

Qualification:
In November 2022, a sensitisation training for the full-time staff has already taken place. In the future, the offer is to be extended to course leaders.

Creating thematic visibility:
Posters with QR codes are displayed in our sports facilities to guide affected persons to the right internal and external contact points and to encourage them to report sexualised discrimination and violence. Evaluations on the well-being of the participants take place regularly.

Complaint management:
All full-time staff are informed on how to deal with complaints and will proceed systematically.
Confidential persons

If you have experienced violations of boundaries, discrimination and/or sexualised violence in university sport, you can contact our confidants by e-mail at any time. You will receive a response within 2 working days.
Your concern will be treated confidentially, we are bound to secrecy and will not pass on any information to others without your express consent.

You also have the possibility to report incidents (also anonymously) via our form.


Persons of trust are
Janine Krüger | Franziska Heßmann | Alexander Scholl